Environment´s information
The reservoir of Alloz is a landscape leisure and ideal place for having a bath and the water sports mainly in Lerate. In the Northwest is the Natural Park of Urbasa and Andía being very tourist the birth of Urederra. Other birth is from the river Ubagua in Riezu del Valle de Yerri, village where you can go up to the Top of Trinidad to contemplate panoramic views over Andía. Close to Abárzuza is the monastery of Irantzu with its wonderful cloister. And in the South of both you need to go to Estella, nucleus in the Camino de Santiago Navarre, with its churches (Santo Sepulcro, San Miguel, San Pedro de la Rúa, Palacio de los Reyes de Navarra, etc) Very close to Estella is the monastery of Irache, the castle and the medieval fountain in Villamayor de Monjardín and the templair church of Aberín. From Estella you can do the Jacobean route stoping in Cirauqui up to Puente la Reina (churches of the Crucifix and Santiago, great medieval bridge) and the close hermitage of Santa María de Eunate.
Lacar
It is located in the Valley of Yerri. Romanesque elements in the basilica of Santa Engracia and the biggest Romanesque altarpiece with virgin from the XIV and to highlight the semicircle apse and the façade. Rebuilt parish in the XVI-XVII centuries. Three shields houses from the XVII centuries. It has small soccer field and a cellar-grilled. Festival of Regional Touristic Interest is the recreation of the Fight of Lácar in June.
Tours
Cultural visits to the historical town of Estella, Iranzu Monastery,etc...
Activities
Hiking through the Urbasa and Andia mountain chains, and water sports in the Swamp Alloz.
WHERE TO GO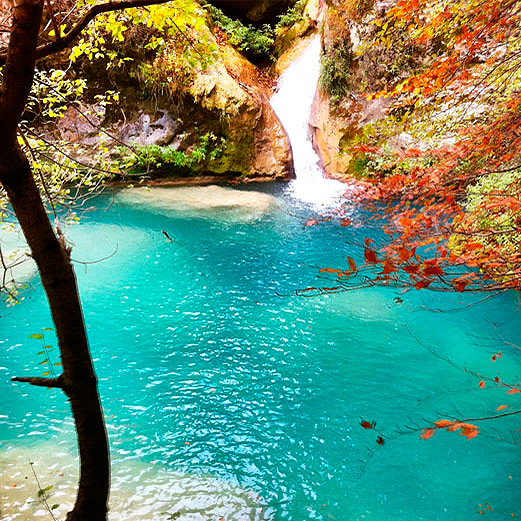 Nacedero del río Urederra
El manantial donde nace el río Urederra es de ensueño escondido a los pies de las murallas de piedra caliza de la sierra de Urbasa, el símbolo de los bosques navarros . Toda una una auténtica maravil...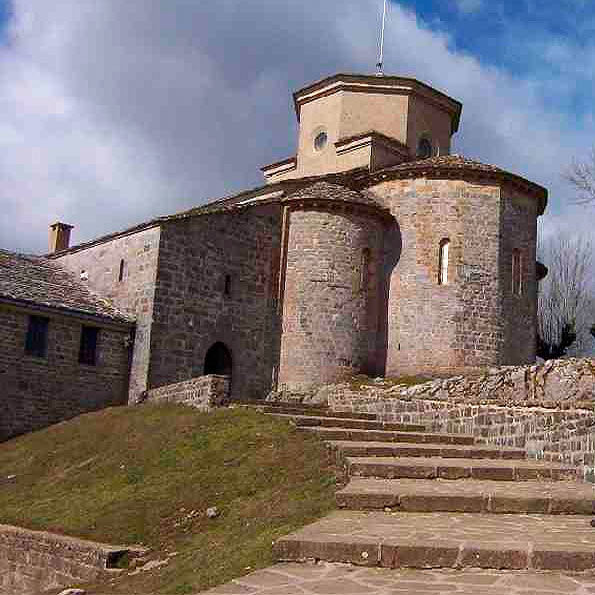 Santuario San Miguel de Aralar
Constituye uno de los centros de espiritualidad más conocidos de Navarra. Es un templo románico con tres naves y tres ábsides localizado en lo alto de la sierra de Aralar, desde donde se divisa una pa...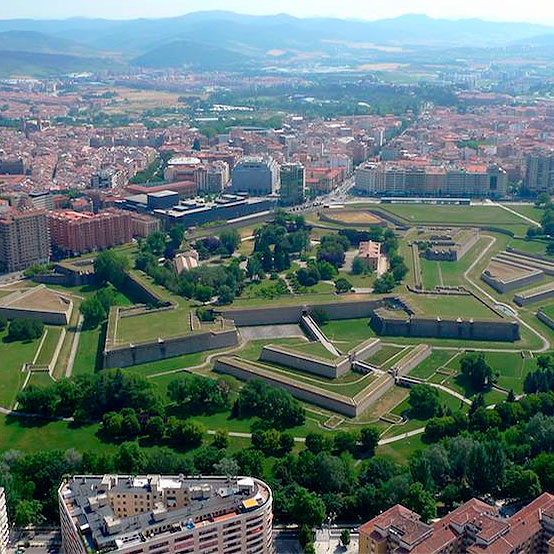 Pamplona
Pamplona invita a disfrutar pausadamente de sus parques y a callejear por su casco antiguo; invita a degustar su gastronomía y sus populares pinchos, regados con un buen vino, disfrutar de festejos ún...
UPCOMING EVENTS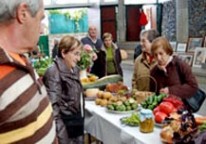 Baserritarren Eguna
En Arantza, 1 de noviembre
La verde monotonía de los montes del norte de Navarra se rompe con la presencia de enormes casas aisladas entre sí. Son los caseríos. No son sólo casas, también conforman una forma de vida dedicada a ...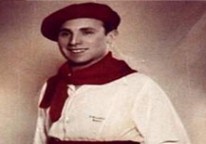 Certamen de Jotas Raimundo Lanas
En Murillo El Fruto, 3 de noviembre
El sonido de Navarra es una jota. Esta ancestral forma de expresión popular no ha caído en desuso. El juglar de la jota navarra por excelencia fue Raimundo Lanas, también conocido como el Ruiseñor. Na...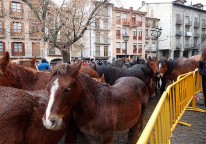 Feria de San Andrés
En Estella/Lizarra, del 30 de noviembre al 2 de diciembre
Tiene lugar en la Plaza de Santiago la tradicional exhibición de ganado y en la vecina Plaza de los Fueros, se expone una muestra de artesanía de la comarca. Además, a lo largo de toda la jornada se ...